6m Duet Tourer - Fiat Ducato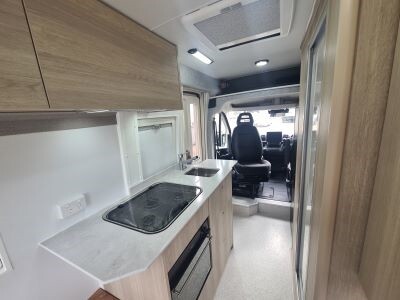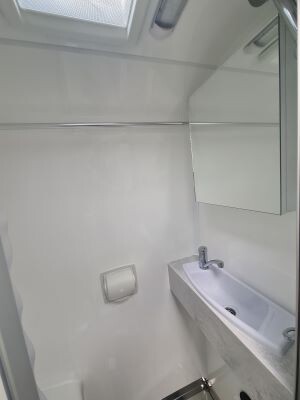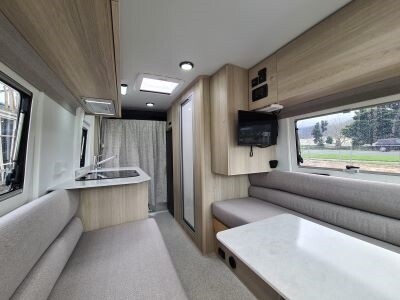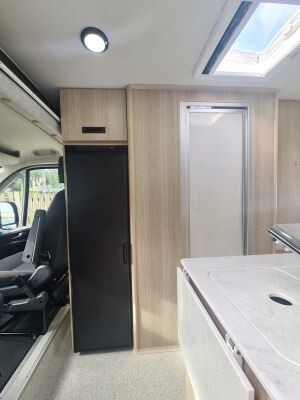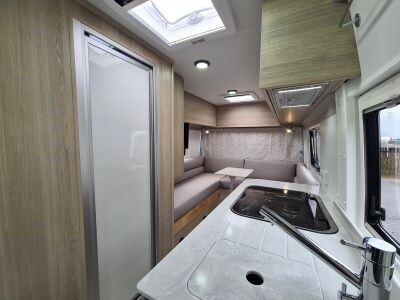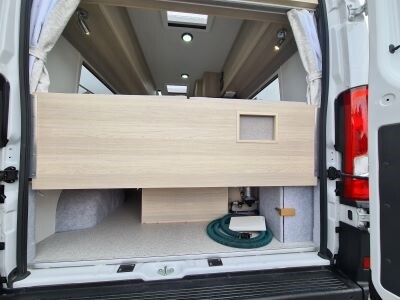 Duet Tourer
The Duet Tourer 2 berth Motorhome has all the features of a high end motorhome without compromising on an inch of space, creating an even flow of comfort and style throughout. At 6 meters in length, the Duet Tourer is an easy size to Park/ Drive with company or on your own.
The Classic yet Versatile U shaped lounge, offers not just a private seating area but transform's into two wide single beds or one large double, sleeping north to south. Relax an unwind at any of New Zealand's spectacular spots with the peace of mind, knowing your motorhome has everything you would need.
Having the ultimate power, charging and monitoring system, and large water tanks, provides endless options for freedom camping. Equipped with kitchen and Bathroom facilities, and ample storage space throughout the motorhome.
VEHICLE:
Model: Fiat Ducato Maxi Van
Engine Specification: 2.3 litre turbo diesel 6 speed Manual or Automatic
Power Equipment: Power steering, ABS brakes, cruise control
Measurements: Length: 6.00meters Width: 1.98 meters Height: 2.70meters
Interior headroom: 1.90.meters
Motorhome Door (No slider)
2 Year Fit out Warranty
DRIVING:
Seating configuration: Seatbelts for two in the driving cab.
(Optional Extra: Seat belts in rear living area)
(Optional Extra: 1 x swivel seat)
Reversing Camera
Radio/Stereo: Radio/CD player, speakers in driving cab
12V Socket: cigarette lighter adapter which is suitable to charge up cell phones
Fuel: Diesel, 80 litre tank
Fuel consumption: approximately 7L per 100km
Air conditioning: standard fiat air conditioning when driving
LIVING:
Sleeping configuration: One double bed 1950 x 1700 or two singles – 1950 x 750, 1800 x 750
Fridge Freezer: 152L Slimline 12V Fridge / Freezer system
Gas cooker: 3 burner gas hob and oven with grill
Gas bottle: Two x 4.5 kg gas bottles or 1 x 9kg
Microwave: Operates on 240volt only
TV System: 19'' TV, DVD player with free view, Satellite Dish
Range hood
Water Heater: Water heater works on gas and 240V power and is operated by internal switches.
Fresh Water Tank: Capacity is 103 liters, Grey Water tank: Holding tank for grey waste water generated from the shower and kitchen sink. Holds 103 liters
Bathroom: Hot and cold pressurized water, shower cubicle with hand basin and mirrored storage cabinet, roof vent, light, towel rail, heater duct
Toilet: Located in cubicle with shower. Flush toilet waste goes into cassette holding tank which is accessed from exterior compartment door. There is also a roof vent and light in the toilet room.
Power supply: 240Mains RCD protection/
Battery :1 x 115 Lithium Ion Battery. Batteries are recharged by engine alternator when driving or from the mains power supply, also solar power.
Solar Panel: 180W Solar panel
Lighting: Interior LED lights operate both off 12V battery and 240V mains supply
Heating: Rear cabin air heating operates on Diesel and is thermostatically controlled to ensure a comfortable temperature.
Storage: Generous overhead cupboard storage, space under seats at rear of vehicle and along wall, hanging wardrobe
Kitchen features 1 x fold up bench extensions and 5 drawers
Skylights: One in the kitchen area and one over the bed/dining area at the rear plus one in shower/toilet area. Living area double glazed with blinds and insect screens
Windows: Double glazed in living area with blinds and insect screens.
Flooring: Easy to care for non-slip vinyl
Interior: Squab, Curtains and Benchtop Color Options to personalize your motorhome.
Internal access: Internal access between drivers cab and living area
Exterior access: Opening door with electric step plus 1 x chrome grab handle
Includes graphics, Self-Containment Certification, Gas and Electrical Certification
Optional Extras –
3.5M Shade maker Awning
Bike rack,
Sky Tv Card Slot,
Upgrade to Fully Automatic Satellite Dish,
Tow Bar,
For further Details on The Duet Tourer, Contact us today for a Specification's Catalogue.